Elevation:
3022 ft / 921 m
Temperature:
57ºF / 13ºC
Conditions:
Rock blasting closure scheduled for Wednesday Sept 2 has been cancelled. The next scheduled closure for rock blasting related operations will be Wednesday Sept 9 at 6:30 p.m.
Weather:
Restrictions Eastbound
No restrictions
Restrictions Westbound
No restrictions
Updated: 10:23 AM, Sep 02, 2015
This is the most current info available and is promptly updated when conditions change.
Snoqualmie Summit on I-90 @ MP52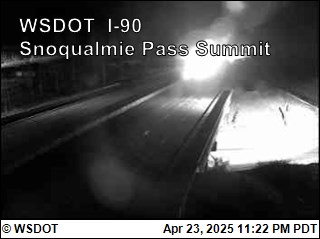 Franklin Falls on I-90 @ MP51.3
East Snoqualime Summit on I-90 @ MP53
All Snoqualmie Cameras