Elevation:
4500 ft / 1372 m
Temperature:
52ºF / 11ºC
Conditions:
Construction season is underway and there are work zones on US 12. Make sure and check the Travel Alerts page to see what you may encounter as you travel over White Pass.
Weather:
Restrictions Eastbound
No restrictions
Restrictions Westbound
No restrictions
Updated: 7:57 AM, Jul 26, 2017
This is the most current info available and is promptly updated when conditions change.
White Pass Summit on US12 @ MP 150.9 - East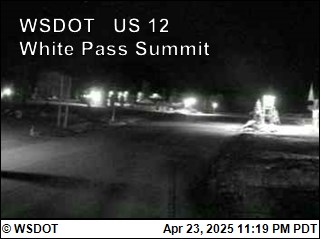 White Pass Summit on US12 @ MP 150.9 - West
None