North surface street connections
Filling and sealing the Battery Street Tunnel provides an opportunity to rebuild and reconnect three streets in South Lake Union previously cut off by SR 99. Crews are rebuilding Seventh Avenue North (formerly called Aurora Avenue North) between Harrison Street and Denny Way, filling in the Battery Street Tunnel trench and reconnecting Harrison, Thomas and John streets east-west.
The project reconnects local streets with Seventh Avenue North (formerly Aurora Avenue North).
Scope of work
Construction began Feb. 8, 2019 and is scheduled to be complete in mid-2020. The major elements of this work are:
Filling in the trench approaching the Battery Street Tunnel.
Rebuilding Seventh Avenue North between Denny Way and Harrison Street, including dedicated transit lanes.
Reconnecting Thomas and John streets, compatible with future green street improvements on Thomas Street.
Electrical duct bank, gas line and water line work.
Paving, sidewalks, striping and landscaping.
Effects of construction
The work will be conducted in phases that will keep at least one travel lane open in both directions on Seventh Avenue North. The first phase of work was on the inside lanes, where SR 99 previously entered the Battery Street Tunnel. That work was completed in June 2019, at which point the construction site shifted to the outside lanes and traffic moved to the newly built inside lanes. The final phase of work will include building the street median and turning on the traffic signals at Thomas and John streets.
During construction, neighbors and travelers should expect:
Barrels and concrete barriers to separate travel lanes from work areas.
Water misting to control dust.
Temporary detours for people walking, biking and driving.
Temporary and long-term bus stop relocations.
Temporary building and parking access restrictions according to previously negotiated Temporary Construction Easements.
Work primarily during daytime hours to minimize noise disruption to nearby residences and hotels.
Increased truck traffic while crews fill the north portal of the Battery Street Tunnel. This will require hundreds of truck trips to deposit embankment material.
Other typical construction effects such as increased dust, noise, vibration, and truck activity.
Seventh Avenue North final project configuration
When the project is complete, Seventh Avenue North (formerly called Aurora Avenue North) will have two lanes in each direction, plus transit lanes to help buses get to and from SR 99. In order to simplify the intersection of Seventh Avenue and Denny Way, the entrance to Seventh Avenue south of Denny Way was closed in June 2019. The former entrance to the street will be covered with a sidewalk built in the project's later phases.
Click for larger PDF view.
Live construction photo camera: North surface streets project work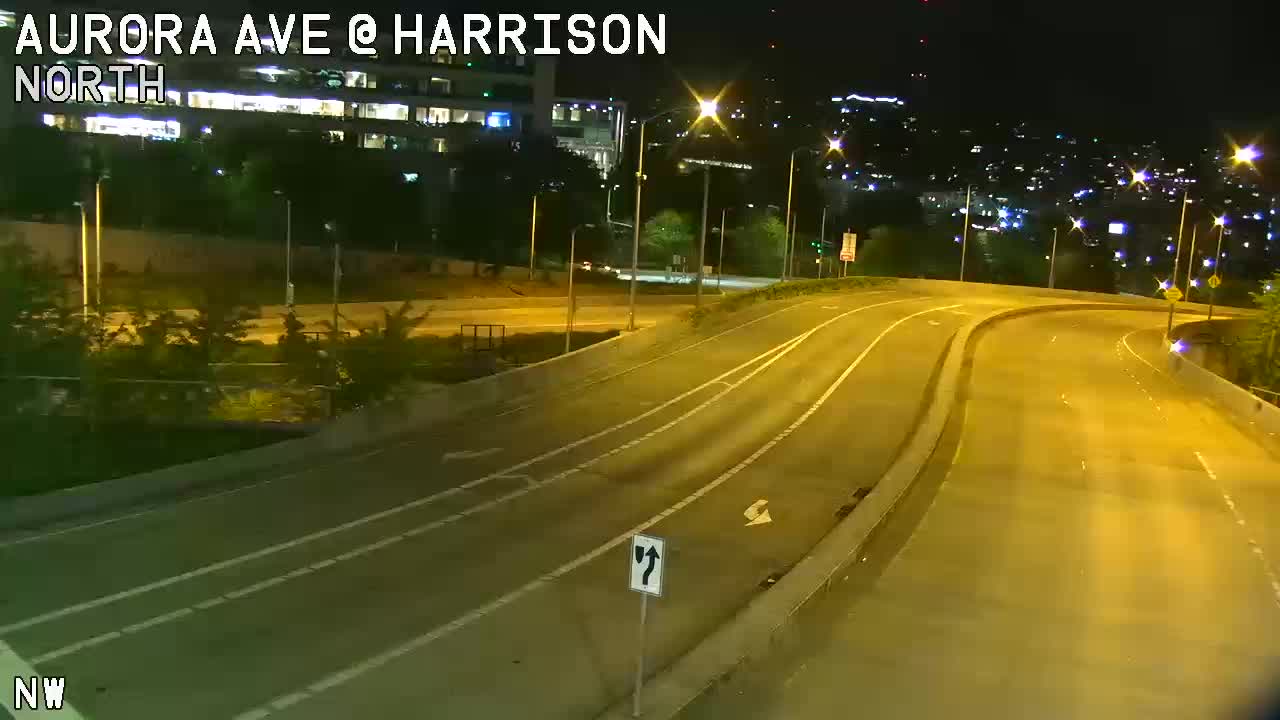 How to stay informed
Join the mailing list! Sign up to receive viaduct removal, Battery Street Tunnel decommissioning and north surface street updates by email by entering your email address on our subscription page.
Questions? Call the 24/7 program hotline at 1-888-AWV-LINE (298-5463) or send an email to viaduct@wsdot.wa.gov.